Friday February 5th was a momentous day for me, in fact the excitement was so palpable that it felt like Christmas. My first book, a biography of the Queen's Aunt, Princess Mary, was published by The History Press. For many years I have dreamed of this and throughout my life many of my friends have encouraged me to write a book. But it was only when I approached my fifties that I somehow managed to find the time and inclination to fulfil my ambition.
In January 2019, I began my research into Princess Mary's life. The first few months of that year were spent carrying out a preliminary investigation in order to establish a rudimentary outline of her life. There has never been a modern biography of Princess Mary and in most royal books she would appear in the odd sentence or footnote. Mabel Carey had written a biography of Mary just before her wedding in 1922 but it came from an age when the Royal Family were treated with sycophancy and much deference. A subsequent biography had been issued in the 1930s, but this was far from reliable as a source having been written by con-man Netley Lucas adopting the pseudonym of Evelyn Graham under the false pretext of being authorised. I knew about the Princess Mary Tin – Mary's idea to send a gift to service personnel at Christmas 1914 – and I considered it an immense achievement for a shy teenage princess. I began to wonder if this was the full extent of Mary's achievements during her life of public service or was it merely the beginning? Fortunately, it transpired to be the later in what would prove to be an extraordinary life.
Subsequently, I needed to decide on a mission statement for my book. I decided early on that I wanted to move away from the usual preoccupation of some royal biographies to focus on salacious gossip and rumour. I wanted to tell Mary's story with a focus on her work rather than her private life. Since the 1980s, many royal biographies have focused on their subjects' private lives. Think of Diana. Her True Story by Andrew Morton and numerous books on Sarah, Duchess of York. My own personal beliefs came into this a great deal. I have been married three times and if anyone were to judge me, I would much prefer to be known for the work I have done within the education sector, rather than how many times I happen to have signed my name on a marriage certificate.
This focus seemed even more appropriate given that it soon became clear to me that Princess Mary had been fiercely protective of her private life. Since she never denied rumours about her private life or sought to react to them in any way, over the years the stories had snowballed and taken on lives of their own. People had claimed her marriage was unhappy and that her husband was a brute. They claimed that she did not attend various events because of the lack of invitation for her brother, the Duke of Windsor. I sought from the outset to discover the truth and I knew that I could only do this if I hunted high and low to find evidence.
Over the years, I have read innumerable biographies. Biographical styles include those where the writer follows a chronological format, others where writers embark on a journey to discover their subject and those such as Craig Brown's Ma'am Darling, which take on the format of anecdotes. Whatever anyone may believe about biographical formats, I knew that Princess Mary's life was most suited to a chronological telling. I could only illustrate how pioneering her work was, if I set it against a backdrop of what was happening at the time.
The research process took me to numerous archives throughout the UK including the Royal Archives at Windsor and other museums, libraries, and locations. The first place I visited was Goldsborough Hall. I originally thought that I was going to experience a guided tour but instead the owners welcomed me into their home so that I could hear about Mary's time at Goldsborough. There really is something so English about the village of Goldsborough and even now nearly a hundred years after Mary moved into her first marital home, the romantic aura of the place remains. It was easy to see why Mary had been so happy there and why she had developed such a love of Yorkshire life.
By the end of July 2019, I had conducted the majority of my research. I thus began to write the book through the Summer, disciplining myself to complete a thousand words per day in order to ensure that I would complete my first draft by the deadline at the end of November. I had to take time off from work and my husband kindly took on responsibility for most of the household chores. There was one aspect of the book which I struggled with. Mindful of my belief that this book would focus on Princess Mary's work, I did not really wish to include a chapter concerning the marital affairs of her two sons. Yet my publisher was adamant this had to be included and thus this chapter more than any other, remained the one I wrestled with over time to ensure that it did not appear too sensationalist.
Contrary to what people may think, the submission of a manuscript to an editor is not the end of the writing process. In fact, it is more akin to the start of the really meaty task of editing. This is probably why I would always say that having your work published is better than self-publishing. You need at least one if not two or three pairs of eyes on your work. I really cannot underestimate the value of having an editor. The manuscript is picked apart with the focus on the style and tone. Proof-reading occurs much later in the editing process and this is usually carried out by a freelance copy-editor. The book also has to go through the edit of the publisher's in-house style to ensure that punctuation and grammar conventions are consistent. There are then proofs to go through – how the book appears on the page – before indexing and a final check ahead of going to print.
Even at this stage, the author still cannot sit back and rest on their laurels. The publicity department will discuss their ideas for how the book needs to be marketed to the public. A promotional campaign needs to be planned. There are advertisements to check and a series of media interviews will be arranged. It helps if you are an expert in social media too and in particular Twitter. At first, I found these publicity interviews daunting but after a while I learned how to keep my nerves in check and I eventually discovered the joy of sharing Mary's story.
When my book was finally published, I realised that I had to learn how to develop a thick skin. This has been the most difficult aspect of publishing a book.  An author will spend all those hours on research only for some irate reader on Amazon to complain about the quality of the paper or the front cover. It is in equal measures soul-destroying and frustrating. People literally do judge a book by its cover. Furthermore, some readers can be very unpleasant when shielded behind their computer and seem to take delight in focusing on the odd perceived error or typo. I have several social media accounts and it surprises me that people would sooner point out something they disagree with on a review site, rather than show courtesy and consideration by sending an email to discuss the matter as an adult. However, on the whole the reception has been positive, and I have received some wonderful messages.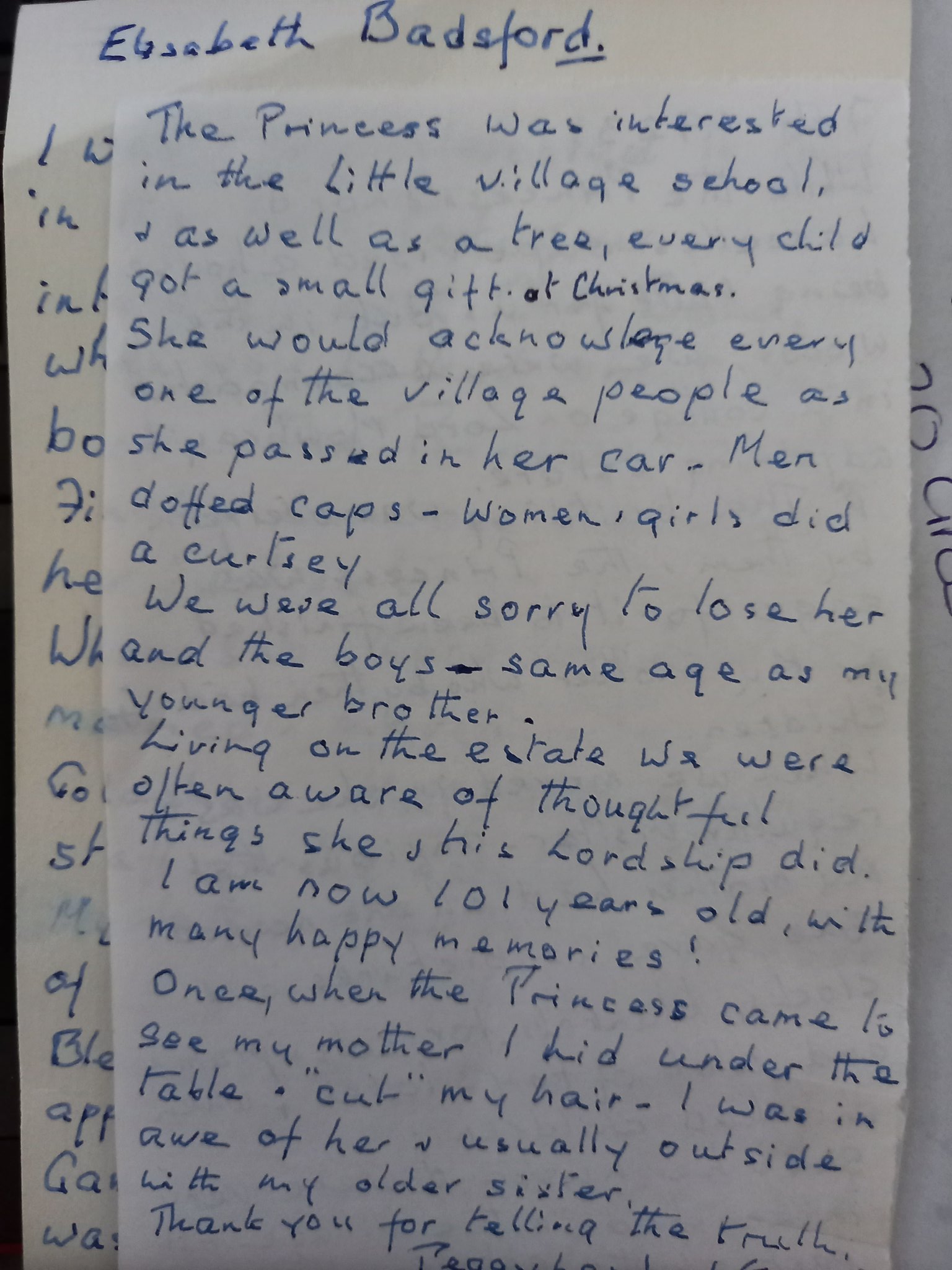 My favourite came from a lady of the grand age of 101 who knew Princess Mary when she was younger and relished the opportunity to tell me that she considered I had finally told the truth about Mary. Over the months I have built up a supportive following on Facebook and Instagram and it has been the comments from these people that I have learned to value the most.
The journey to discover Princess Mary has been enjoyable and gratifying and I know I will write another book once the dust has settled. Yet in the meantime, if anyone has any suggestions on how to develop the skin of a rhino in order not to take offence at throwaway caustic remarks from keyboard warriors, then these would be most gratefully received.  
You can buy Princess Mary the First Modern Princess Here.
The current print run has SOLD OUT but more books will be available soon.