May Contain Spoilers
To me, Quentin Tarantino as a film maker, has much in common with the literary greats. His best films have so much meaning and so many layers to discover from the cinematography through to the soundtrack and finer detailing. I have read a great deal over the years concerning the Charles Manson murders. It is not an easy subject to read around. However, I do believe that it is an important case to study, since it teaches us so much about how the mind can be manipulated into doing the most heinous crimes.
For those who may not know, in 1969 the Hollywood actress Sharon Tate, who had recently married film director, Roman Polanski, was brutally murdered in her home, along with her house guests by the Manson Family. The Manson family were a group of hippies, who lived on a disused Western film set. Many were young girls barely into their teens who had run away from home. Charles Manson controlled them by means of hallucinatory drugs and certain behaviours typical of narcissists and psychopaths. In the media Manson is forever portrayed as some sort of crazed Svengali, who had an enormous chip on his shoulder from failing to make any way forward in the Music industry. He is seen as the personification of pure evil. In short; the devil incarnate; the Antichrist. I've never been convinced that Manson was that clever or that calculating in his behaviour. To me, he is little more than a self-centred, controlling, perpetual criminal. He typified what happens when we allow ourselves to be consumed by jealousy and hatred.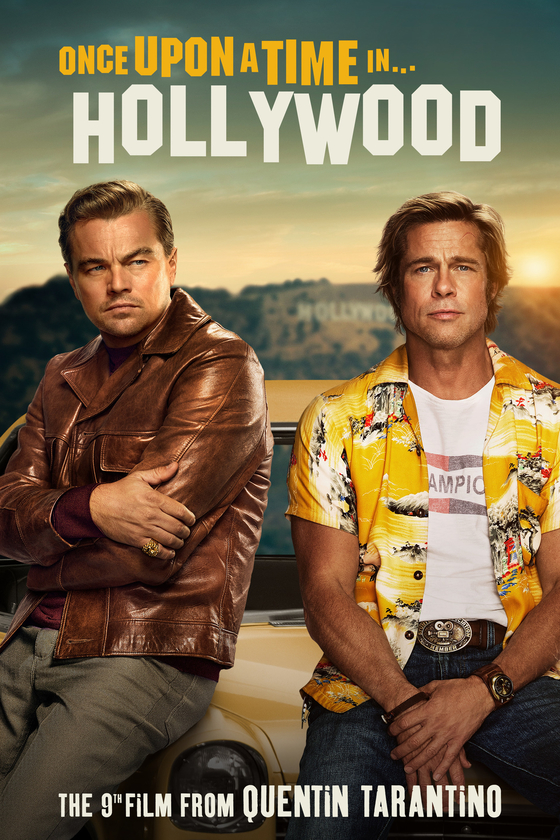 Yet undoubtedly over the years, many have found the story fascinating and there have been a plethora of films and books about the topic. The obsession with Charles Manson and his followers frequently neglects the victims in all this and Sharon Tate in particular. She was murdered in the prime of her life; her career had just started to take off and she was about to give birth to her first child. She was the epitome of Hollywood perfection; blonde, young and beautiful.
A retelling of the story by Tarantino was never going to be straightforward. As a film maker, he delights in blending various narratives and this film is no exception. In contrast to the ascendancy of Sharon Tate, played with just the right amount of frivolity by Margot Robbie, where we see her moving beyond the dumb blonde stereotype and offer a comedic element to her performance, we are shown the contrasting falling star of television actor, Rick Dalton, played by Leonardo DiCaprio and his stuntman, Cliff Booth, played by Brad Pitt. For both actors, these roles are without a doubt, the pinnacle of their careers. Both take on flawed, multi-dimensional personalities, so far removed from their roles as Hollywood's pretty boys. Tarantino prefers his leads to be repulsive and attractive in equal measure. Dalton drowns himself in alcohol and occasionally shows a brief glimpse of his once impressive acting talent. Cliff is arrogant, aggressive and vulgar, yet somehow manages to steal nearly every scene.  Tarantino likes his minor roles to be the most enlightening and this role is taken by a nine-year old child actor, Julia Butters as Trudi Fraser.
This is a film that disturbs and impresses in equal measure. It disrupts the normal suspension of disbelief. However, this is done willingly by the audience because Tarantino's greatest skill as a director is to make us think long after the closing credits have played. For me, this is Tarantino's greatest work. He recently claimed that he only intends to make ten films. and this is his ninth. I sincerely wonder how on earth he is going to beat this one.