One of the shows that we enjoy viewing as a family is The Apprentice. I tell my students to watch it, since I believe that it is a really good example of how we use persuasive writing techniques in everyday life. Every week the candidates face a task to complete in a group. At the end of the task, the group who has lost, come back into the boardroom, where one of them is fired.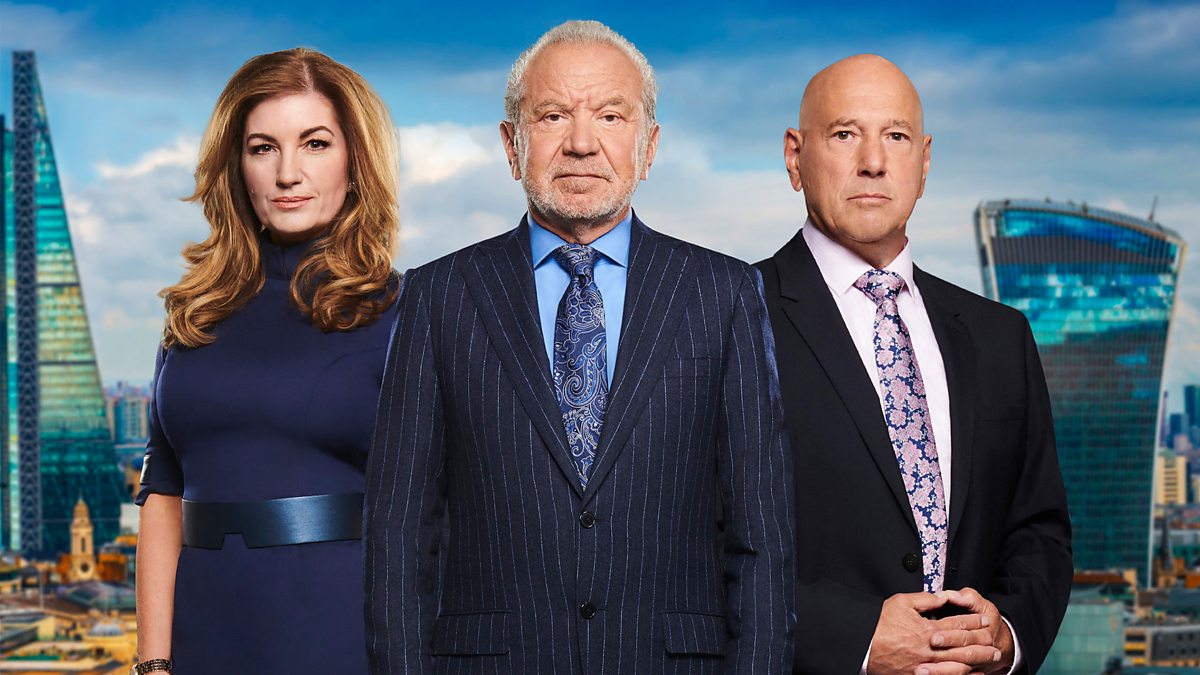 The Apprentice is notable for its Marmite personalities. Over the years we have certainly had many larger than life apprentices who equally enrage and delight viewers. Remember Ruth Badger? Katie Hopkins? Well this year we have Lottie Lion – fierce by name and fierce by nature. Never one to sit and listen, Lottie is always at the epicentre of any confrontation. She is a very strong individual and is not afraid to put her views across and at times be quite ruthless. As she states on her page on the BBC website, She is "very cut throat" and insists that she is no push over. "I bring 'class' to everything and ensure nothing I do is half-standard or tacky." Furthermore, as the website explains, "She believes her poise and her powers of persuasion are her greatest business qualities, noting that people with bad manners anger her and that she gets frustrated when things don't adhere to her high standards." Lottie's view of how to conduct business is even more surprising when we consider her age. She is merely nineteen years old. Her approach gives an aura of experience despite her youth. Some find her assertive, others downright rude. Yet one cannot fail to be impressed by her sheer drive and determination. This candidate will certainly go far, regardless of how many feathers she might ruffle in the process.
Lottie's tender age inevitably drew comparisons with my own life and how I appeared at nineteen. I certainly didn't have as much assertiveness. I was chronically shy, apart from when in the company of my friends. I was inexperienced in many ways, including in terms of how I interacted with people and I don't think that I had any idea what I was going to do with my life after University.  I often tell the story of how chronically naïve I was, when I first arrived at my Halls of Residence at Hull University in October 1987. I woke in the early hours on that first night and really wanted a cup of tea. I told myself that it would be impossible to make one. My Mother was a very light sleeper and also had difficulty getting to sleep. If you woke her up, then all hell would break loose. So, I turned over and tried to forget my thirst. It was a full five minutes later before I realised that I was now living alone in my own tiny room. I had my own kettle. I could make a cup of tea if I wanted to. I jumped up with elation and made the tea. To me this was freedom. I look back now and view this as a sign of my naivety. I could not have been further removed from Lottie and her boundless confidence.
At the end of my first year of studying French, a friend of mine had applied to be an au pair in France for several months over the Summer. She suggested that I should try it too, as a means to improve my spoken French. I thought that it sounded like a great idea. I applied and was sent details of a family that I had been assigned to in a small village just outside Le Mans. I was eighteen when I left but I would turn nineteen in the August. There were meant to be certain rules and regulations of how au pairs were to be treated. They were not supposed to work more than so many hours a day and had to have days off. The au pair was supposed to look after the children with guidance from the parents. She was certainly not meant to be a housekeeper or cleaner and definitely not the sole guardian.
My family consisted of four children ranging in age from 11 to 11 months. Three boys and a girl. I can still remember every detail about them now. Their parents were pharmacists, who had their own pharmacy attached to their house. The house was huge with four floors, numerous bathrooms and bedrooms. Upon arrival, they seemed to be quite genuine. I was terribly shy and although I was studying French at university, my comprehension at this time was much better than my ability to speak it. There may have been rules in place to protect au pairs, but very few agencies monitored what families were doing. I became effectively a maid for the family, working over twelve-hour days and with only an occasional day off, if I really insisted. The second youngest child was called by his parents, "the problem child." He had a lot of behavioural problems and being left alone to look after four children, one a baby and one with challenging behaviour was a nightmare. On top of this I had to clean bathrooms, toilets and prepare meals for everyone and tidy up afterwards and teach the eldest two English every day. I assumed that the mother needed help because she worked in the pharmacy. This was not the case. The mother was something of a snob. She liked to pretend that she was some sort of wannabe Marie-Antoinette figure, swanning off on shopping expeditions or lunch dates and spending hours dressing up, painting her face and looking at herself in the mirror. There were paintings of her all over the house, with the children looking up at her adoringly, as though she were the Virgin Mary.
To say that I hated my time there was an understatement. It was hell. For an entire month, we went to stay in a house at the seaside in Brittany.  One day I was left alone with the children and the baby would not stop crying and rubbing his ear. I knew that he was ill and yet they had left me on my own with no telephone or form of contact. The holiday home was in the middle of nowhere and there were no neighbours in the immediate area. I was terrified and didn't know what to do. To top it all, the house was weirdly decorated with bizarre objects. There were two swords above the fireplace. Somehow the second youngest had managed to pull one down and was chasing his elder brother around the living room, wielding the sword like a maniac.  The parents returned several hours later to find me in tears, not knowing what to do. I told them that the baby was ill, the mother said I was exaggerating. However, they later took him to see a Doctor and a serious ear infection was diagnosed.
The only light relief I had, was when my brother visited with his girlfriend at the time. They had been inter-railing and came to stay at a nearby camp site. I was so pleased to see them, not least because my brother spent much of the time trying to cheer me up with funny stories from his travels. He had an inter-rail guide book and he had crossed out the words on the front and replaced them with, "Toilets I have visited throughout Europe" and "Carry-On Inter-railing". One evening, the family invited him to dinner and tried to create the illusion that I was part of the family and they had made me so welcome. The father spoke very poor English, but he claimed to be fluent. My brother was great at feigning how he truly felt about someone. He would smile widely at the father and then say to him things that he knew he would never understand. "You think you're really clever, don't you? But you're not." He would say whilst laughing. At some point my brother spoke to the man alone about how they were treating me. My brother also took me to one side and strongly advised me that I had to take some responsibility and get out. He didn't understand why I was putting up with it. He was right. I didn't want to admit defeat to my parents, but in the end, I called my Dad and told him the truth. "I'll come and get you on my push bike, if I have to." My Dad said over the phone and within a couple of days, he had arranged a flight back. I told the family that I needed to go home urgently, and my nightmare finally came to an end.
One aspect of this story that really stands out is my naivety. Wanting to please people and yet not being prepared to stand up for myself. Perhaps if I had been more assertive like Lottie, then I could have refused to do many of the chores, and I could have made my time there slightly more agreeable? The truth is though, that I just didn't have the confidence or the maturity.
I learned a lot from that experience. Not least I came out of that teenage phase of being embarrassed by my Dad and I realised that he loved me. It also helped me to see that my brother was fiercely loyal to me at times. Perhaps this experience did teach me what I didn't want in my life and what I didn't want to become? One thing is for certain though. I rarely make rules for my children but the one rule for my daughter is this. There is no way she will ever be allowed to become an au pair. Absolutely not.