As a lover of royal history, I was really looking forward to this book and I must say that I was not disappointed. Lady Anne Glenconner has certainly lived quite a life. As a young woman she was thrown into the limelight when she was asked to be one of the Queen's Maids of Honour at her Coronation in 1953. Lady Anne later became a lady in waiting to Princess Margaret and was close friends with the Princess for over thirty years. The success of the book has meant that Lady Anne has appeared on many television chat shows in the past couple of weeks revealing herself to be a great wit. She has spoken of her reasons for writing the book, which were to set the record straight on Princess Margaret for once and show her as the loyal, compassionate and funny friend that she became to Lady Anne. As Lady Anne stated in a recent magazine interview, "I was so fed up with people writing such horrible things about her." Craig Brown wrote a biography of Princess Margaret a couple of years ago entitled Ma'am Darling: Ninety-Nine Glimpses of Princess Margaret, which presented Margaret as something of a haughty diva, who expected to be treated differently because of her unique position as the daughter and sister of a Monarch. As Lady Anne explains, this was not the Princess Margaret that she knew. Incidentally if you do wish to read more about Princess Margaret then I thoroughly recommend Christopher Warwick's excellent biography 'A Life of Contrasts' since it is the only authorised biography based upon interviews with the Princess.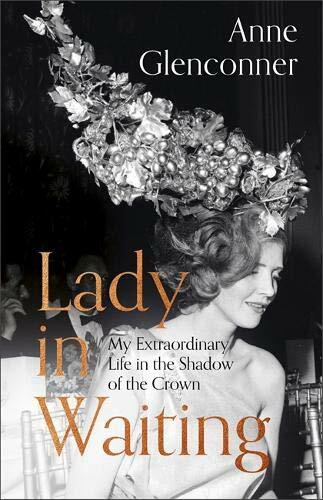 Lady Anne may have come from a background of privilege but there has been much sadness in her life. She married Colin Tennant, the Third Baron Glenconner, who by all accounts was not an easy person, since he was prone to fits of rage and was incredibly eccentric. On their honeymoon he took his new and naïve wife to a seedy hotel in Paris to watch a sexual encounter, as a lesson in how to have sexual intercourse.
In 1958 Colin purchased the island of Mustique in the Caribbean and set about turning it into a luxurious playground for the rich and famous. When Princess Margaret married in 1960, he offered her a plot of land on the island to build a holiday retreat which was named, Les Jolies Eaux on account of its spectacular beach front location. As Margaret's marriage began to fall apart she retreated to Mustique. In 1973 Lady Anne introduced Margaret to Roddy Llewellyn, with whom Margaret had an eight-year affair.
This book is an extraordinary book revealing much about life with the royals and yet it is not gossipy or salacious. The book is told in a very matter of fact style, which has much to do with Lady Anne's stoicism and level-headedness. She is now 87 and comes from that 'shut up and get on with it' generation, which is so refreshing nowadays in our era of introspection and 'woe is me'. It is an easy read but that does not mean that it is vacuous, Far from it. Lady Anne is a remarkable woman, who in spite of what life has thrown at her is always able to maintain a positive outlook. I have bought several copies of this book as gifts and I highly-recommend it.