Spirituality. What do we mean by spirituality? I found a great definition online on the University of Minnesota website, which defined it thus,
"Spirituality is a broad concept with room for many perspectives. In general, it includes a sense of connection to something bigger than us, and it typically involves a search for meaning in life. As such, it is a universal human experience—something that touches us all. People may describe a spiritual experience as sacred or transcendent or simply a deep sense of aliveness and interconnectedness.
Some may find that their spiritual life is intricately linked to their association with a church, temple, mosque, or synagogue. Others may pray or find comfort in a personal relationship with God or a higher power. Still others seek meaning through their connections to nature or art. Like your sense of purpose, your personal definition of spirituality may change throughout your life, adapting to your own experiences and relationships."
As we get older and become closer to our eventual demise, I think that we look for answers. Death terrifies me. This might seem incredibly bizarre but from my earliest memories as a child, I always had the feeling that this was not our only life, and that death would not mean the end. Weird things have happened to me over the years and I think the passing of my brother a few years ago, made me more receptive to spiritual feelings and experiences. I once spoke to a spiritualist who told me that I had a gift and that I should teach myself to use it. I've sometimes looked at people's faces and seen death and I've often had an imminent feeling of someone dying.  My Dad told me that since my brother's death, he has frequently been to sit at his grave and asked him for a sign that this was not the end. Nothing has ever happened.
There are those who believe that spirits live around us and send us messages in the form of a lone feather or the sight of a robin. Others believe we speak to the dead in our dreams and I must admit that I do sometimes have very weird and vivid dreams. Sometimes I think that I can smell a scent that I would associate with my brother. Sometimes I can see him vividly in my mind laughing at something. He might appear in a dream and talk in a way that only he would talk. Yet is this proof of spirituality or is it just my mind wishing for things a little bit too much?
I see myself as a kind of sceptical spiritualist. I sort of believe in spiritual things, but I also like to question and look for answers. I don't believe in religion, but I do have beliefs about the power of kindness. I am a great believer in what we put into the World will come back to us. There are elements of many religions that I encompass in my beliefs. I love hymns and choirs and I used to love going to an Anglican church as a child. If I go abroad, I love to visit Catholic churches. All those smells and bells. These seem so soothing to me. Furthermore, I practice meditation and deep relaxation. These are essential tools in enabling us to reach out to our unconscious mind.  A few years ago, I tried hypnotherapy to overcome anxiety. I found that my mind seemed incredibly receptive to hypnotherapy and one of the best feelings I ever had, was when a hypnotherapist put me into a state of deep relaxation.
Nowadays there are a wealth of spiritual gurus. I have met quite a few people whose lives were transformed by the book The Secret, which teaches us that we will receive anything we ask for in the Universe, by understanding the Law of Attraction and through the practice of manifestation.  Whatever we believe in our own knowledge of spirituality, I think it is a fascinating subject and one that I enjoy discussing with others.
I do not intentionally advertise anything on my blog unless I believe that it is something to shout about. I want authenticity in this blog, and I do not want to become yet another advertising platform. I came across the author Ann Marie Ruby through Twitter. She comes from Seattle and her blog has won multiple awards and been named as one of the top 75 spiritual blogs of 2018 and 2019. Ann Marie has written nine books on spirituality. I contacted Ann Marie and she kindly sent me one of her books on spirituality entitled Spiritual Songs II.
The book contains a series of beautifully written 'prayers', which are to enable us to communicate with our own spirituality. In truth these songs are more akin to thoughtful poetry, to read aloud and to focus upon in our meditations, to feel better connected on a spiritual level. Whether you call these poems, songs or even prayers, they are based upon a spiritual belief rather than a religion. They take the reader along on an uplifting and inspirational journey and they are also incredibly motivational. If we are considering spirituality, then this book is an excellent way to start, as it enables us to think about our creation and  to connect with what is truly beautiful, in particular nature. This is also a soul-searching book, for those times when we need to feel motivated and when we are searching for inner strength and guidance.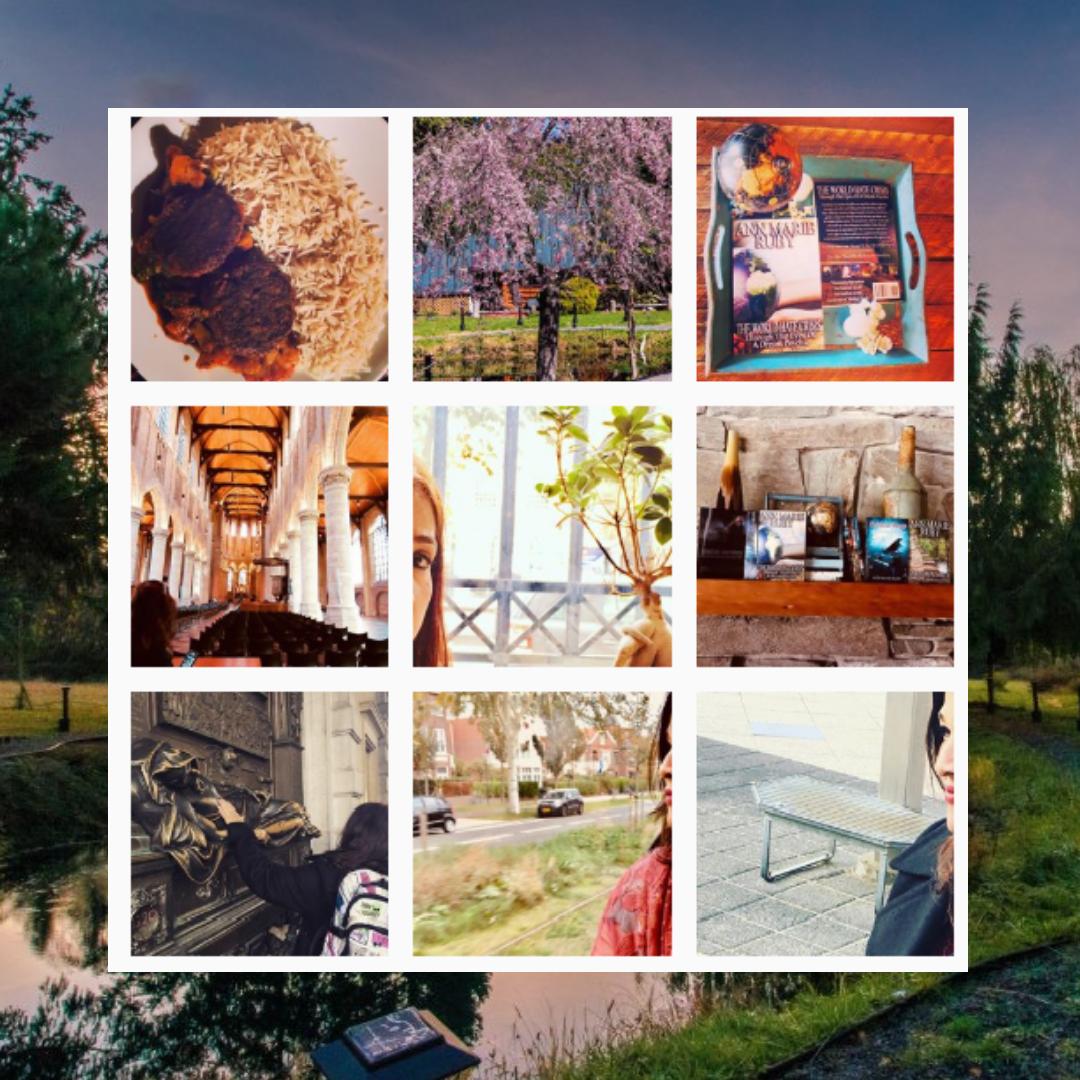 Ann Marie has a beautiful way with words, and if you are interested in spirituality then I would encourage you to read her blog, where she discusses a wealth of spiritual and philosophical subjects, such as how we could possibly end hate crimes, the nature of love, climate change, as well as inspirational figures.
I would love to hear what your thoughts on spirituality and whether you have you own beliefs that you adhere to.