Please Note : None of these items were gifted and I was not paid to promote any of them.
This is part of my #HonestReview series. I can be honest as I buy these items with my own money!
A few weeks ago, my daughter informed me that she wanted to dress up for World Book Day as Jane Eyre. As a lifetime lover of the Brontë sisters, I was absolutely delighted with this, and so we researched a lot of items online to make her costume authentic, but slightly different to what was expected. It was whilst we were brainstorming ideas, that we came across some more beautiful Brontë items that would make perfect gifts for Brontë lovers. Therefore, I decided to do another Brontë gift ideas post. I was really happy when my daughter won the prize for her costume too! Here she is as Jane Eyre. The badges on her cape have quotes from the novel on them. Original blog post is here.
My daughter was first introduced to Jane Eyre via the Usborne abridged version. She has always enjoyed the story of Jane Eyre. Last year I bought her a copy of the graphic novel. In a couple of years time, she will be able to read the original novel.
I wanted my daughter to use extracts from the text of Jane Eyre in her costume and so I bought these fabulous quotation badges from Etsy from Ealexart Badges.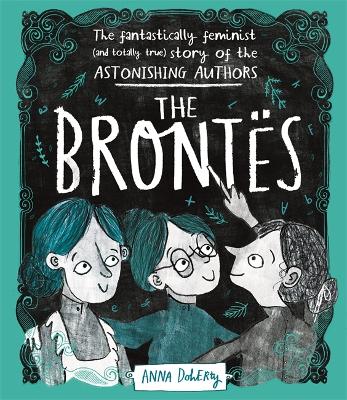 Blurb
Meet the incredible Brontë family – Charlotte, Emily, Anne and Branwell Brontë are no ordinary children. Growing up on the wild, lonely moors of Yorkshire, they have nothing to entertain them but their imaginations and each other. So, they invent extraordinary imaginary worlds, full of wars and love stories, soldiers, heroes and villains, ruled over by powerful women. As they grow up, the Brontës discover that the real world isn't such a great place to be a girl. But they are so determined that their voices be heard, they overcome almost unbeatable odds to be bestselling authors.
This is the absolutely astonishing, fantastically feminist and, best of all, totally true story, of one amazing family!
There is very little left for me to learn about the Brontë sisters. I've been fascinated by them since I was three years of age. I have a huge collection of Brontë books and I think my children are lucky in that osmosis, as well as numerous trips to Haworth,  has given them a knowledge of what the Brontë sisters achieved. Nowadays, I prefer to pass on my knowledge and I am always looking at new books that might spark a love of the Brontë in the younger members of my family.
I loved this book. It is very beautifully illustrated, and I liked the green and black colouring. The book tells the story of the Brontë family and how the sisters became writers. It would make an ideal book to share with younger children of between three and eight and would also be a good book for emerging readers. At the end of the book, the author discusses why she thinks that the Bronte sisters are 'brave, strong and fantastically feminist'. She talks about how they rebelled against the expectations of society and makes a point that education is paramount for a feminist.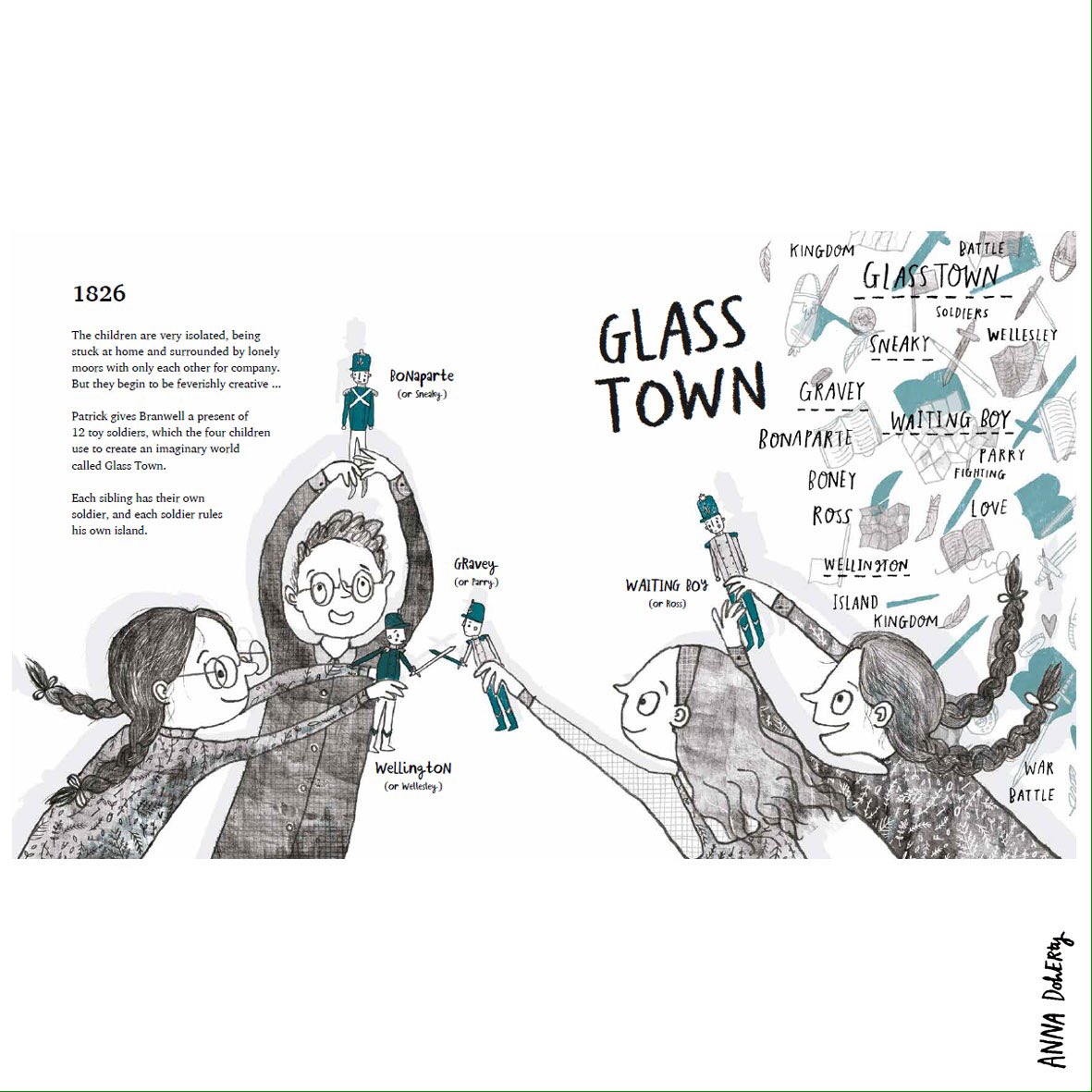 I would highly recommend buying this book for any child as a gift. It would definitely spark an interest in the Brontës.
The Crow Emporium is a beautiful site where you can find many unique literary gifts.  I came across these beautiful Brontë figurines made of polymer clay by Emma, a very talented artist in Leeds. Each one is collectable and a limited edition piece. You can choose between Charlotte, Emily and Anne.
Each figurine is individually handmade and comes with a numbered certificate of authenticity signed by the artist. The attention to detail is remarkable. You can choose a small figurine for £55 or a large one for £85. The artist makes these figures exclusively for The Crow Emporium but you can see the full range of gifts that she makes on her instagram page  or on her Etsy page. 
If your budget does not stretch as far as this then I think this beautiful vintage style book locket with a silver tone chain is great value at £7.50 
http://www.etsy.com/shop/gotpinsandnoodles
I love these beautiful worry dolls from Amaryah an artist based in Utah in the United States for £32.90. Again each item is handmade and they make wonderful gifts. You can also request a custom design.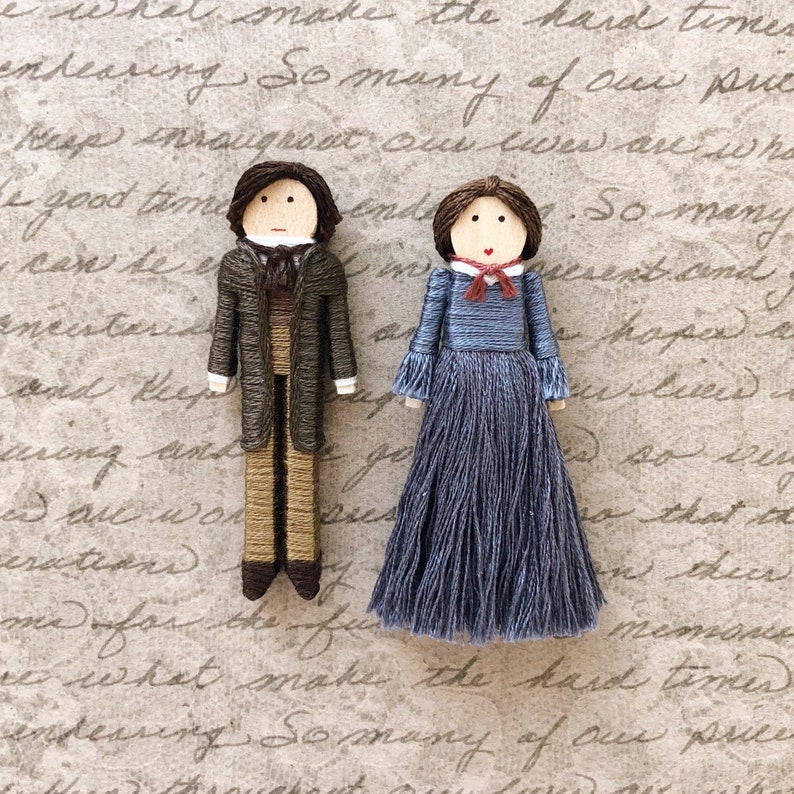 A new graphic novel will be coming out in September about the life of Charlotte Brontë by Glynnis Fawkes, a cartoonist and archaeological illustrator.  I am very excited about this as I have been following its progress on instagram. You can preorder the book here.