Disclaimer
I may have my own views on what I believe happened to the missing child, Madeleine McCann, who disappeared from a holiday apartment in Portugal in 2007. In fact, over the years, as someone who takes a keen interest in criminal investigations and the legal system, (I read the judiciary website weekly), then I know a significant amount about the case and all the theories and indeed conspiracy theories surrounding it.  I shall not be expressing any of my own opinions. To do so would be unwise. The only point of view I can express is that I believe that in some way Madeleine's parents do have a degree of responsibility, as they left their children alone in a holiday apartment when they went to dinner in the holiday complex, albeit only a hundred yards away. What happened to Madeleine afterwards and their degree of responsibility is not up for debate. I have never left my children alone anywhere without supervision. In fact, when we used to go regularly to a holiday complex in Majorca, I refused to allow my children to participate in kids' clubs. My reasoning was that I was not certain of the holiday company's system for running background checks on the people who were supervising. I kept them with me always. If I went out for a meal on holiday, then they came too. If they needed to sleep, then I would take them for a stroll in their pushchairs before dinner to ensure that they were not grumpy and cranky. My parents did the same with me. My Mother was so paranoid and convinced that everyone was out to get us, that if my parents ever wanted to go to a pub for a drink, which happened rarely, then we would go too! Whatever you choose to do with your own children is your own decision and I do not judge anyone. But I prefer to see my kids rather than put them into bed a good hundred yards away from me.
The Disappearance of Madeleine McCann.
The series of eight hour-long shows looks at the 2007 case of Madeleine McCann, who disappeared from a holiday apartment in the popular and somewhat luxurious Portuguese resort run by Mark Warner Holidays in Praia Da Luz on May 3rd, 2007. Madeleine and her two younger siblings had been put to bed in the holiday apartment. Their parents had then left the children in the apartment to have dinner at a neighbouring tapas bar that was part of the holiday complex with other parents, who had similarly left their children asleep in their rooms. The tapas bar was about a hundred yards from the apartment and the parents claim that they were able to see the apartment from there. Getting to the tapas restaurant involved walking along a public street to reach the doors of the Ocean Club resort, then walking through the resort to the other side of the pool. They took it in turns with their friends, to check on the children every twenty minutes or so. Just after ten o'clock that evening, Madeleine's mother returned to check on the children and found that Madeleine was missing. The alarm was raised and within a very short space of time, the face of the missing child was on the headlines of every news channel in Europe and the UK. Thus, began a very complex series of events detailed in the documentary series. Even now, nearly twelve years later, no one has any idea where Madeleine is. The series does not have the support of Madeleine's parents and they have released a statement to support their decision.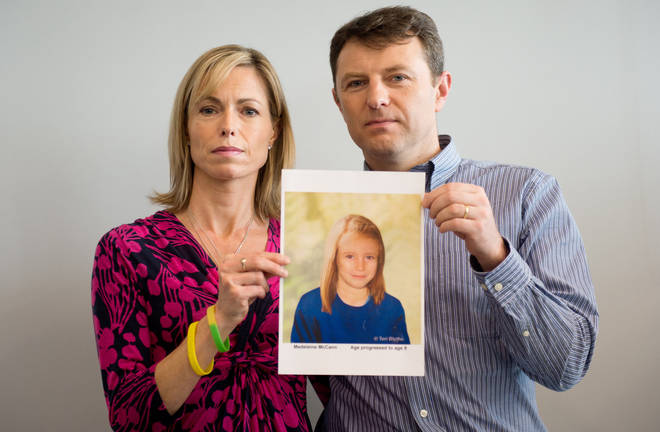 'We are aware that Netflix are planning to screen a documentary in March 2019 about Madeleine's disappearance. The production company told us that they were making the documentary and asked us to participate. We did not see and still do not see how this programme will help the search for Madeleine and, particularly given there is an active police investigation, could potentially hinder it.
Consequently, our views and preferences are not reflected in the programme.
We will not be making any further statements or giving interviews regarding this programme.'
The documentary takes the form of a compilation of pre-existing interviews, archive footage and re-enactments, and it attempts to piece together the extraordinary circumstances surrounding Madeleine's disappearance and the investigation that followed. There is no new evidence here. However, there are many people involved in this new series who, at one stage, were either part of the enquiry, or suspects themselves or a vital part of 'Team McCann' who desperately tried to find out what had happened. There are interviews with Justine McGuinness,  who was for a brief time, the McCanns' leading PR spokesperson, as well as Robert Murat, a 34-year-old British-Portuguese property consultant, who became the first arguido – person of interest or suspect, and was later found to be innocent, British Inspector Jim Gamble who now believes that the McCann's are entirely innocent and Chief Inspector Gonçalo Amaral, the inquiry's coordinator, who believes that Gerry and Kate McCann faked the abduction to cover up the fact that they had accidentally killed Madeleine. The McCanns brought a libel action against Amaral and his publisher in 2009.
Netflix has a habit of making documentaries far too long. In fact, they seem to have a belief that there is no need to say in ten words, what you can take a whole hour to explain. Although much of the material is compelling viewing, especially some of the interviews, much of the show meanders a little too slowly and lacks the fast pace that seems such a hallmark of great true crime and law and order shows such as Channel Four's compelling 24Hours in Police Custody and the BBC's The Prosecutors. The slow pace worked well for Netflix on Making a Murderer as there was so much new material and avenues to explore in each episode. In Season 2 of Making a Murderer, the leading defence lawyer, Kathleen Zellner, was herself such an astute and intelligent lawyer, as well as a compelling subject herself, that she seemed to hold the entire show.
However, this Netflix show is excellent for its attention to detail and its mission to ensure that all areas of investigation are examined in detail. For example, for many years it was believed that the Portuguese Police had found traces of Madeleine's DNA in the boot of a hire car that the McCann's had used several weeks after Madeleine's disappearance. The series shows how this has led to misunderstandings and the wrong conclusions.
The main issue with the McCanns, has always been the way in which they have responded to the disappearance of their daughter right from the outset. They appeared emotionless in the early days of their daughter's disappearance, and there were criticisms that they were not involved in initial searches and had mentioned that their sleep patterns were restored a couple of days after Madeleine's disappearance.  Rather than seeking to work with the Media, they have a defiant and some might say, snarling attitude, towards most reporters and journalists. They have appointed press officers to deal with the media onslaught. Instead of working with the media, they uphold a pious and distant attitude. Of course, few of us have been in their position and so we cannot comment on how we would act if one of our children went missing nor can we judge them. Yet, it does seem somewhat unusual, that they are spending time suing people rather than physically looking for their daughter.
What this programme does enable us to consider is the debate around whether true crime can ever be a source of entertainment.  With the rise of internet forums and, social media websites such as Twitter, unsupported ideas and opinion can spread much like Chinese whispers. Information can easily be misinterpreted or even twisted and can lead to outrageous conspiracy theories. We have a responsibility to arm ourselves with the facts, and to remember that we don't have access to all of them. Sometimes being circumspect is the wisest thing to do.
I have read the book written by the Chief Portuguese Inspector in this case and I have watched interviews with the McCanns and read up on everything that is available on this case. The more I read, then unfortunately the less that I can draw a definitive conclusion. The major plus side of this series is that it does present all sides of the argument for the viewer to make their own decision. We may never know what really happened to Madeleine McCann and we must never forget the lovely blonde-haired girl who lies at the centre of this investigation. If nothing else, this series ensures that Madeleine remains within the public eye for a good while yet.
http://findmadeleine.com/home.html