JO GOOD : YouTube Channel : Middle Aged Minx 
I have been a little quiet of late. I am currently going through the very painful and arduous process of having all my teeth rebuilt. Yes, every single tooth! I'm so pleased that after twenty years of fighting NHS administration, I have finally been successful in finding someone to treat me and to enable me to smile again. I currently have six new teeth but the consultant that I am seeing, does not want any harm to come to these six teeth, either by me chewing or by my grinding my teeth accidentally. He has therefore placed huge lumps of composite resin on my back teeth so that I can not close my mouth. This means that I am only able to eat soup, yoghurt and ice-cream. It's a bit like going back to being weened. It has become so monotonous, that I even considered buying some baby food jars, just to add a bit of variety to my diet. As a result of the dental work and not being able to close my mouth, I am struggling with neuralgia and face pain. It seems to be particularly painful on the right side. I can not complain though. As I mentioned earlier, I have waited years, and fought a great deal to find someone to help me and so I really must shut up and put up. Yesterday was incredibly difficult and painful but I'm hoping that today will be a lot better.
As a result of the pain, I have been taking some strong medication that warrants me trying to take things a little easier this week. It's half-term and both the children are at home. So, I have been watching a few things and reading a great deal. These things have been my favourite ways to relax this week.
Tracey Thorn Another Planet.
I have always loved Tracey Thorn's voice. I remember the first time I heard her sing, Paris Match on the Style Council Album. Since then I have been a huge fan of her music. These days, she still makes music but has become a writer. She writes a regular column in The New Statesman and like me, she is a very keen gardener, as well as a former student of Hull University.  Tracey has written two earlier autobiographical works, Bedsit Disco Queen and Naked at the Albert Hall. This book is her third autobiographical work and details her difficult teenage years before she went to Hull, in which she was significantly underwhelmed by the course her life was taking. Growing up in the leafy suburbs of Brookman's Park in Herfordshire, Tracey Thorn's teenage life was built around what failed to happen. Her diaries were packed with entries about things she didn't buy and places she didn't go.
The book juxtaposes Thorn's teenage musings and embarrassment at her parents, with her return to the scene in 2016, now much older and no doubt wiser and more sympathetic. Thorn reconsiders the Green Belt post-war dream so many artists have mocked, and yet so many artists have come from. This book is a study in the aspirational post-war generation that was so intrinsic to the seventies and seen in characters such as Thelma in Whatever Happened to the Likely Lads?  and Beverley in Abigail's Party.
Thorn considers the relationship with our family and wonders how it is that we can live in close proximity to someone and yet still not fully know them. In reading this, I was reminded of the lines in one of her greatest songs, Oxford Street. But there is no real world. We live side by side and sometimes collide. Despite its introspection, this is a really enjoyable and at times both funny and poignant read. Thorn has a droll style that resonates with so many generations. This book reminded me of a kind of Adrian Mole meets Samuel Becket or Albert Camus. I thoroughly recommend this book to anyone who enjoys reading biographies or indeed anyone who lived through the seventies.
Jo Good YouTube Channel : Middle Aged Minx.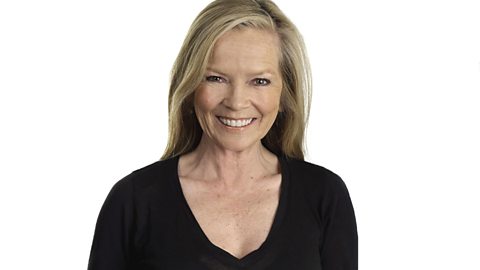 These days I really struggle to find anything on television that I enjoy watching. My husband and I have given so many television shows and films a go, only to be bitterly disappointed and find them too slow or too dumbed-down. I came across Jo Good on YouTube, totally in error when I was trying to find a decent foundation for mature skin. (I still haven't found one that does what I want it to do.) Jo Good is a former actress who now presents a regular radio show on Radio London. She's clearly a bit of a hippy and a free spirit and I found her incredibly personable and highly likeable within a few seconds. She makes YouTube videos about her life in London. Jo is now sixty-six but with a mother who still has an active mind at ninety-three, it is safe to say that Jo has no intention of slowing down for many years to come. I challenge anyone to watch some of her videos and not find them positive and funny. You can not help but smile at her take on life.
Perfume
#Honest Review https://www.no1perfume.co.uk/
I am sure that I have mentioned many times that I absolutely love perfume. https://writeonejaleigh.wordpress.com/2018/08/27/a-love-affair-with-perfume/
I recently discovered a new online site that sells perfumes at a discounted price. https://www.no1perfume.co.uk/ They currently sell over a hundred and fifty different fragrances including Cacharel, Gucci, Nini Ricci, Issey Miyake & Jimmy Choo. They have regular special offers and also sell perfume in Testers. Testers are even more discounted than the fancy boxed versions and are great if you don't have a need for the fancy packaging. Testers are 100% authentic, fresh and completely full, just like the original fragrance, however they are meant for the counter in a department store. Testers often come in a plain white box but sometimes they do not have a cap or box. The savings on the packaging means you save even more!
I was gifted a bottle of perfume so that I could try out their service. The perfume arrived really quickly, within a day and it was well-packaged to avoid any damage. My perfume was Lancome O d'Azur. It is a fresh and fruity fragrance with an elegant and spicy aroma. I shall certainly be buying from them again as I love discounted perfume. Do check them out if, like me,  you buy a lot of perfume! This is an #honest review.