This Christmas will be a quiet Christmas. There always seems to be such hype in the media about the lead up to Christmas and yet everything is pretty much over after only twenty-four hours. When we look back on our childhoods, we always seem to think that things were better then. I grew up in the Seventies and must admit that I wouldn't want to go back to that time, with its naff décor and lack of central heating, but more importantly because I wouldn't want to be without all my technology.
Looking back to the Seventies, I can recall the many strikes we had during the Winter of Discontent in 1978-1979. These seemed never-ending, along with the power cuts and I can recall having to make our supper from toast made on the fire in the backroom. Everything was massively expensive too. All in all, the Seventies were a pretty gloomy time really. Christmas decorations didn't go up until mid-December, to put them up before was bad luck and everything seemed to be geared around the television with Christmas specials of Morecambe and Wise and The Two Ronnies, not forgetting the usual Bond movie and a Second World War film usually with Richard Burton and a whole host of evil Nazis.
Of course, there was the annual school nativity. Being a ginger meant that I was always type-cast as Angel Gabriel. Every year my Mum would get the angel outfit out made of old sheets and wrap some gold tinsel around my head.  It wasn't until my teens that I realised I was actually playing a male. I also once had to sing a solo in church on Christmas day: 'Mary's Boy Child'. This was due mainly to the success of Boney M.  'Long time ago in Bethlehem…" I began. My brother spent the entire song pulling daft faces at me trying to make me laugh. Afterwards he told me that he had never been so embarrassed in his entire life. Nothing like a bit of sibling support to get you through those nerve-wracking events of childhood!
My parents didn't have a lot of money and so our gifts were always very simple. I remember the Christmas I was given a digital watch with three functions on it. I thought it was the most amazing thing ever. The most I ever got nearing luxury was a Bunty annual and a tube of those balls that pop in the bath. There would always be the ubiquitous selection box which seemed to be a lot bigger in the Seventies and you'd always find a packet of Spangles – the sweet that no one wanted to find because they would cut through your gums.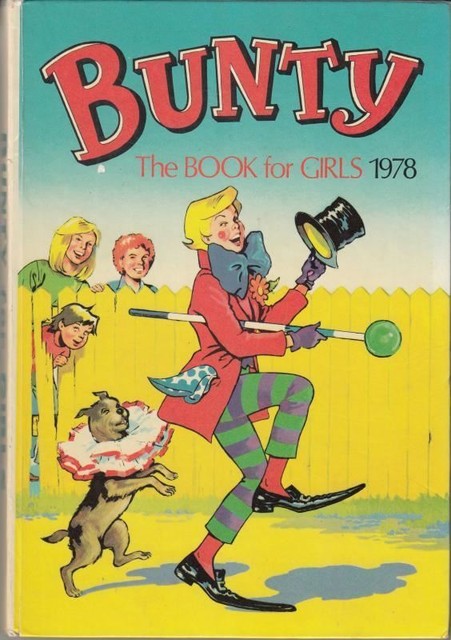 Decorations were usually home made from crepe paper. Then there were always paper chains and rubbish crackers that had nothing inside. Every year my Mum would buy one very expensive bauble from John Lewis. We had Christmas lights that usually went bang! as soon as you plugged them in or would fuse all the electrics in the house. This was the Seventies when most people only had one plug socket in each room, running about fifteen extension leads.
For me, Christmas seemed to involve a lot of time spent with my brother. I was a good two and a half years younger than my brother. When I was born, my Dad had made him a garage for his cars. 'Look what your little sister brought you Sean.' My Dad said. To which he replied, 'You can't fool me.' That pretty much summed up my relationship with my brother really. He resented my arrival as he was no longer the only child and grandchild. He would put up with me if he had to, but I absolutely idolised him.
Sean was given the very large back bedroom whereas I had to make do with the smaller front one. There were two single beds in Sean's bedroom and occasionally, if he agreed, I was allowed to sleep in the same bedroom. So, one Christmas Eve, I finally got the chance to sleep in the room. Sean was a lot more streetwise than me and he must have, by this time, been aware that there was no Father Christmas, whereas I still believed. He spent most of the night winding me up and claiming that he could see Father Christmas and his reindeer racing through the sky. I'd run to the window to see and then he'd immediately say, 'Oh shame. You just missed him.' The following morning, I remember Sean waking me up. 'Hey Kid. Wake-up! I've opened all your presents and they're crap." He was right he had opened everyone that had been left for me in a pillowcase at the bottom of the bed.
One Christmas that I remember well was when we had a new cooker and my Dad had wired it in for Christmas day. I saw new, what I actually mean is that my Dad had managed to acquire it second-hand for a bargain price. This cooker looked incredibly high-tech. We were all looking forward to the Christmas dinner. My Mum was a great cook and Christmas Day was one of the few days she enjoyed cooking and didn't feel that it was an attempt by the Patriarchy to enslave women. We never had turkey because no one liked it. I think that year she had a huge capon. My mother put the bird in the oven along with her roast potatoes and parsnips and stuffing. After a couple of hours, she realised that the oven was incredibly quiet for some reason. Yes, it had broken down and our Christmas dinner was still cold and raw. My Dad had to go down the shed and bring back our old cooker and rewire it back in before my Mum could start cooking again. That was the year my Mum started to nickname my Dad Del-Boy and we ate our Christmas lunch just before the nine o'clock news.
Then there was the annual walk around Wollaton Park on Boxing Day and of course the ubiquitous family argument. Usually the argument was because my Dad had bought my mother something she didn't like or want. This argument would go on all day and then things would finally settle down in time for us to have another argument during the board game Monopoly, as my brother was a great one for 'accidentally' squirrelling the odd fifty-pound note away and suddenly acquiring hotels.
I genuinely enjoyed Christmas. When you are a child, you think that everyone has the same sort of festive period as you. My parents would let me have a special treat of a Babycham at Christmas and I thought I was the height of sophistication sipping it with my glacier cherry on a cocktail stick, eating a slice of Sarah Lee's Black Forest Gateau and reading The Four Marys. Now that really was winning at life!