Today is November 5th also known as Bonfire Night or Guy Fawkes Night in the UK. On This Day in 1605 a group of conspirators, led by Guy Fawkes, failed in their plan to blow up the House of Lords during the State Opening of Parliament.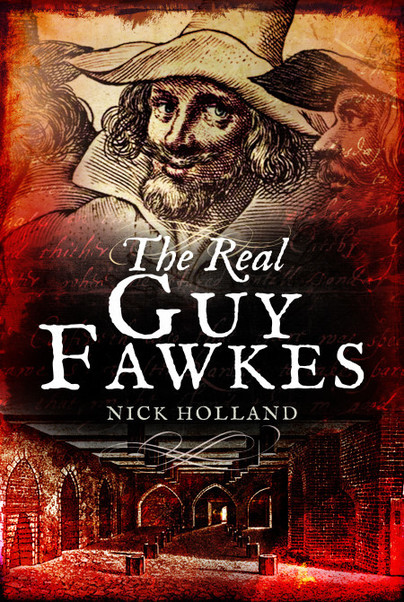 If you wish to read more about Guy Fawkes and the conspiracy then do read the excellent book by Nick Holland "The Real Guy Fawkes" https://www.pen-and-sword.co.uk/The-Real-GuyFawkes-Hardback/p/14065 
Nowadays we celebrate the fact that this attempt failed by holding large communal firework displays with bonfires. However, when I was a child growing up in the seventies, most families held their own bonfires and firework displays in their gardens. We would eat jacket potatoes cooked in foil on the fire and the occasional sausage. This would be followed by bonfire toffee or a toffee apple. My Mum's bonfire toffee used to be rock hard and could have easily been used in place of bricks. It was rare to go to a large event. My Dad was always in charge of making the fire and setting light to the fireworks. He'd begin to get the fire ready a few weeks before.
Prior to November 5th, children would be seen on the streets with an effigy of  'Guy'. This would resemble Guy Fawkes and was usually made from Mum's old tights stuffed with newspaper and dressed in old clothing. It was a tradition to see children sitting in the streets with a guy in an old pushchair or pram and asking for 'A penny for the Guy.' The money children received from this would pay for fireworks. However, there was a growing realisation that fireworks were incredibly dangerous and not suitable to be used by children. There would always be a safety lecture on children's show Blue Peter and some of the public safety announcements were more scary than horror films. Fireworks were sold in selection boxes a few weeks before the day.or you could buy rockets and larger fireworks one by one. Catherine Wheels and Roman Candles were particularly popular, as were sparklers and bangers. 
Over the years people began to realise how dangerous an event it was and so larger organised displays started to take the place of the smaller, family traditions. I've never really liked Bonfire night. It is one of the few celebrations that I avoid. As someone who is incredibly clumsy, being surrounded by fire and explosives, is just an accident waiting to happen. In the seventies you would only hear and see the fireworks on November 5th. Now it appears to encompass most of October and November. In fact our street often sounds like London during the Blitz during those months.
However you are spending the fifth of November, please make sure that you think of pets and animals and follow the firework code too.