I've always loved the actor Rupert Everett. The Happy Prince by Oscar Wilde is also one of my favourite children's books. I knew that this film was not about the story of The Happy Prince but instead was about the last days of Oscar Wilde. Rupert Everett has directed, as well as starred as Wilde in this film and it has been very much a labour of love for him, as he is a great admirer of the playwright and author.
This film recalls in various flash backs, the days when Oscar Wilde was released from prison, after serving two years hard labour for the crime of gross indecency with men. It shows how Oscar spiralled into a hellish life of alcoholism, drug dependency and poverty, as he went into exile in France and Italy. The tale shows us how disgustingly men were rejected and treated as social outcasts for no other reason than their sexuality. Oscar Wilde was a great wit and much of his work exhibits his belief in aestheticism; the theory of beauty in art and literature over social-economic or political values. Literature had to be beautiful and provide sensuous pleasure rather than moralistic messages. Even today, Wilde's wit is admired for its sublime intelligence and uniqueness. Anyone typing in Oscar Wilde quotes to Google, will be met with a plethora of well-cited examples such as "Women are made to be loved, not understood." And the great, "We are all in the gutter but some of us are looking at the stars."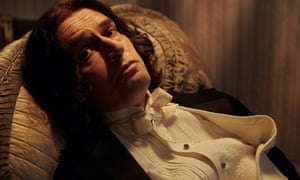 I have seen Oscar Wilde portrayed in films and television series and frequently actors portray him as something of a larger than life caricature of himself, who seems to be one-dimensional and continually spout out one-liners and speak in clichés. Fortunately, this is not the case with Everett's portrayal. Oscar Wilde the performer, is rarely on screen. Everett's portrayal makes much of the kindness and gentleness of Wilde, and his love for his children. Wilde is shown in parallel to the Happy Prince, once magnificent and feted, and now tarnished by social injustice and rejection. When Wilde is released from prison, Everett shows the full extent of the impact on him by his physical appearance. He is now irretrievably damaged and appears bloated and aged beyond his forty-five years. He moves from one prison to another, when he is forced to live in exile on the Continent. Supported by only a handful of loyal friends, he manages to ostracise them further when he restarts his destructive relationship with the petulant Bosie, who caused his incarceration in the first place.
As a gay man, Everett could have made much of the sheer injustice of what happened to Wilde at a time when homosexuality was perceived as a perversion against God and religion, and in all honesty, Everett would have been justified. However, Everett prefers to show rather than tell, and this is one of the strengths of the movie. We see such scenes as Wilde's treatment in prison and his transference from one prison to another when he is ridiculed like an exhibit at a fair. We see Expats jeering and provoking him in France. It is uncomfortable viewing, but it needs to be seen.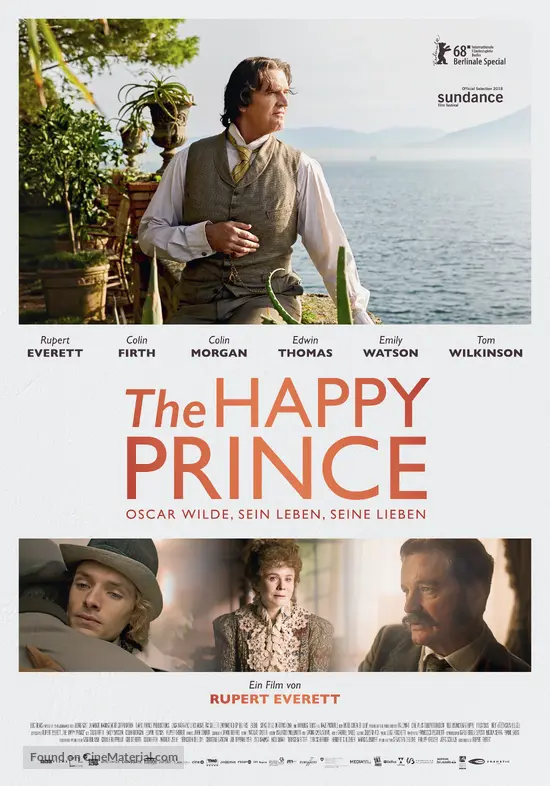 This movie is intelligent and poignant. Everett was born to play and direct this role and he is nothing less than magnificent. I challenge anyone not to be moved by this film. As I was watching this, I was reminded of my childhood and my father making me watch The Naked Civil Servant in the mid-seventies. A retelling of the early life of Quentin Crisp with John Hurt in the title role. At the end of the play, my father asked me what I thought about it. I was only about eight but even then. I felt strongly that it was wrong to discriminate against someone who just wanted to live their life in the way that they chose. No one has a right to judge anyone else. At the end of The Happy Prince, we are told that along with Alan Turing, in 2017, Oscar Wilde received a formal pardon for his 'crime'. I think that it's the family of Oscar Wilde who should be doing the pardoning for how Wilde was treated. As a society we should hang our heads in shame, ashamed at how such a gifted, creative genius was tortured into an early grave.